For the latest information on real estate in Palm Springs contact John Campbell at 323.646.8558. What do ADU Bills mean for California Homeowners? In September 2022, Governor Newsom signed Senate Bill 897, the final bill in a series of ADU-related bills that the Governor has been passing since 2016.
But many Californians are still unclear on what these ADU bills do, and what they mean for local homeowners.
In this article, the real estate experts at Sequoia Real Estate are going to give you the details on ADUs and what ADU bills mean for California homeowners.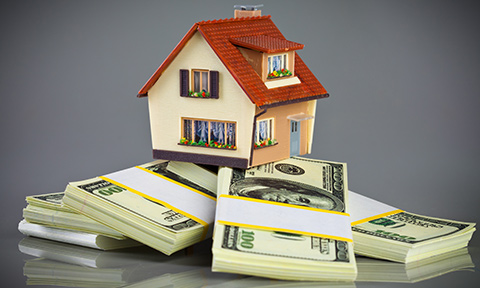 WHAT IS AN ADU?
An ADU (Accessory Dwelling Unit) is a housing unit on a single-family lot that is separate from the main house. ADUs have many names and can take many forms.
Common names for ADUs include:
Guest houses
In-law suites
Granny flats
Casitas
Gîtes
Secondary suites
Pool houses
Carriage houses
And ADUs can be located:
In basements
In attics
Over garages
In converted garages
As stand-alone structures on the property
In home extensions
In backyard cottages
WHAT DO ADU BILLS DO?
The primary purpose of ADU bills is to allow owners of single-family lots to build a second unit on their property. This might sound like a simple concept, but the logistics of allowing two dwellings on a lot intended for one household required several different senate bills.
First, there were bills to allow these new units to be built. Then bills to regulate the size and type of ADUs. Then bills to fast-track these units through the permitting process. Then bills to require local governments and HOAs to accept reasonable ADUs. This latest bill, SB 897, prohibits local agencies from denying permits for unpermitted structures built before 2018 (except in cases of health or safety violations).
WHY DID WE NEED ADU BILLS?
ADU bills were passed to help relieve some of the pressure from California's housing shortage.
With so much more demand than supply, property values were climbing excessively high, making homeownership extremely expensive for new buyers. And renters were having the same difficulty finding affordable houses and apartments to lease.
Many factors contributed to the housing shortage, including an influx of population growth, a lack of new residential construction, and geographic barriers to urban expansion.
But California's single-family zoning played a major role in the housing shortage. By limiting lots to one dwelling, we created sprawling, low-population-density cities with limited housing.
ADU bills correct this by allowing property owners to create additional housing units.
WHAT CAN AN ADU DO FOR YOU?
ADUs can serve CA homeowners in several different ways.
You could:
Have aging parents live on-site where you can take care of them while allowing them to retain their independence.
Allow your children to live in the unit while attending college or saving up for an apartment of their own.
Make co-parenting more convenient post-split by having both parents live on the property in separate residences.
Maintain a comfortable guest house to provide privacy for visitors.
Provide housing for a member of your household staff, like the nanny or the housekeeper.
Use the unit by renting out it unit to create a passive income stream.
Whatever purpose your ADU serves, having an ADU boosts your property value by creating additional living space for prospective buyers.
JOHN CAMPBELL IS AT YOUR SERVICE!
Whether you're looking to buy, sell, or invest, John Campbell is here to make your real estate transactions as enjoyable and profitable as possible. Our team of professional real estate agents has a deep understanding of our ever-evolving market. And with our established industry connections, we can help our sellers find buyers and our buyers find deals!
If you're ready to join the market, or you just have questions about the market, contact us today at 323.646.8558 for a friendly, no-obligation consultation.