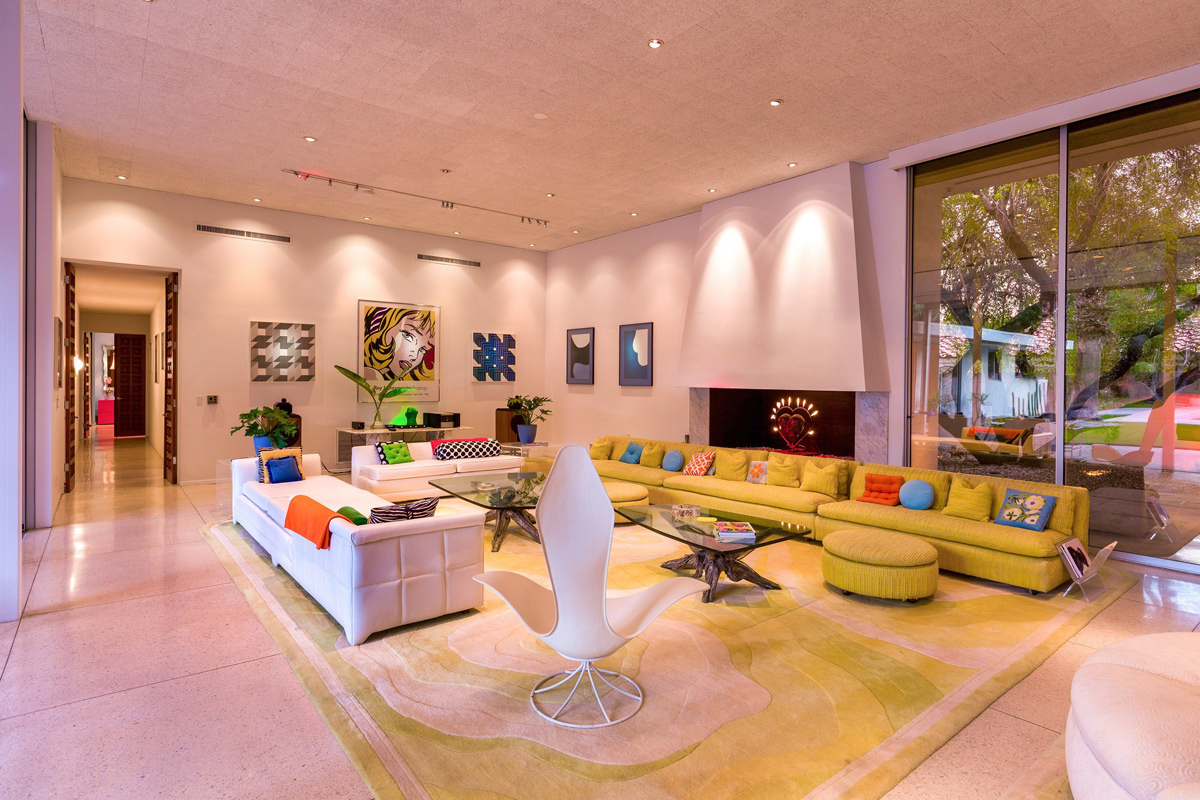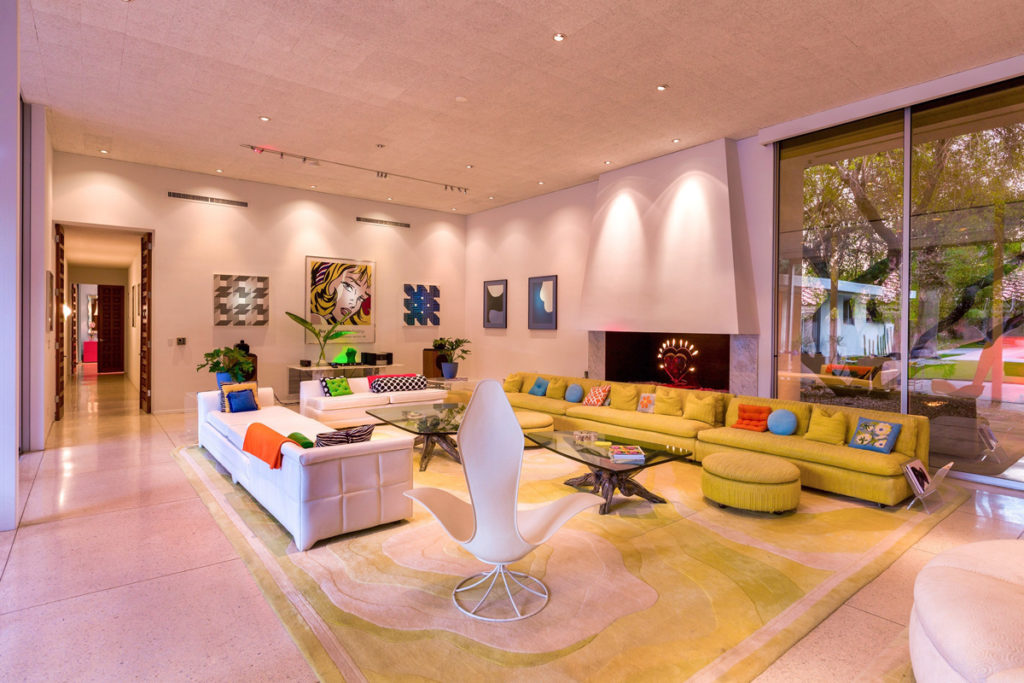 Palm Springs Homes Values is a popular topic when it comes to the best places to live in California. For the latest information on Palm Springs Home Values contact John at 323.646.8558. A popular resort city for many years, Palm Springs is known for its natural hot springs, hotels, restaurants, golf courses, and sunny weather. It's been a favorite destination for Hollywood stars since the 1930s, and many celebrities maintain homes in the Palm Springs area.
The Palm Springs Heat
The climate is one of the most attractive features of Palm Springs, and desert communities have spread eastward as the demand for homes has increased. Until relatively recently, many Palm Springs Hotels, restaurants, and attractions closed during the hot summer months. Now, however, Palm Springs and the nearby communities are home to year-round residents as well as snowbirds and second homeowners
The Community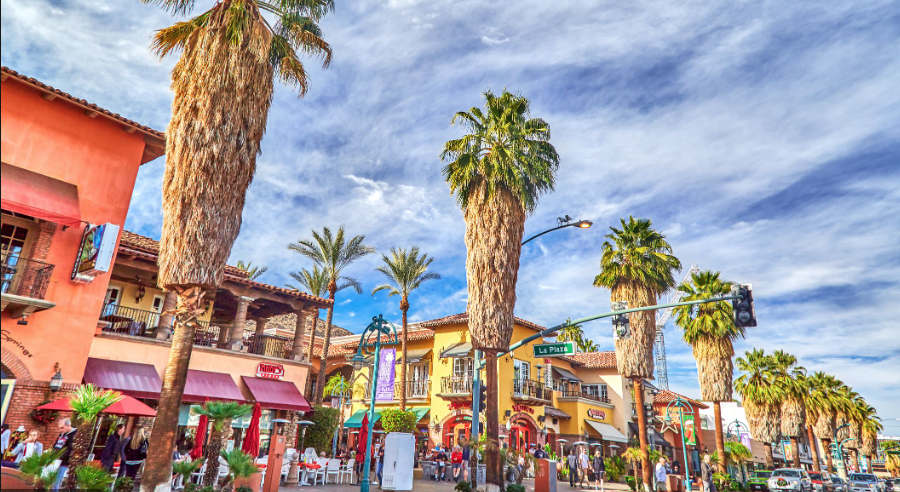 Palm Springs is a welcoming community with one of the largest numbers of same-sex households in the country. A number of resorts cater to LGBTQ+ tourists, and the city hosts the annual White Party in April and the Greater Palm Springs Pride Celebration every November with a parade and a number of events.
Palm Springs is always evolving, with new shops, restaurants, hotels, and neighborhoods, like the development of the north end as the Uptown Design District. The annual Coachella and Stagecoach Festivals have brought attention to the desert cities, and the January Palm Springs International Film Festival attracts top names and a growing number of visitors.
Modernism Week
October is a four-day long "mini-Modernism Week" featuring more than 50 events, including tours, talks, and parties in unique locations not regularly open to the public. It also includes the Palm Springs Modernism Fall Show, including an opening night preview party on Oct. 14, offering attendees a cocktail reception, live music, and an exclusive first chance to shop at the show before it opens to the public. The Fall Show continues Oct. 15-16 and will feature more than 45 premier national and international decorative and fine arts dealers.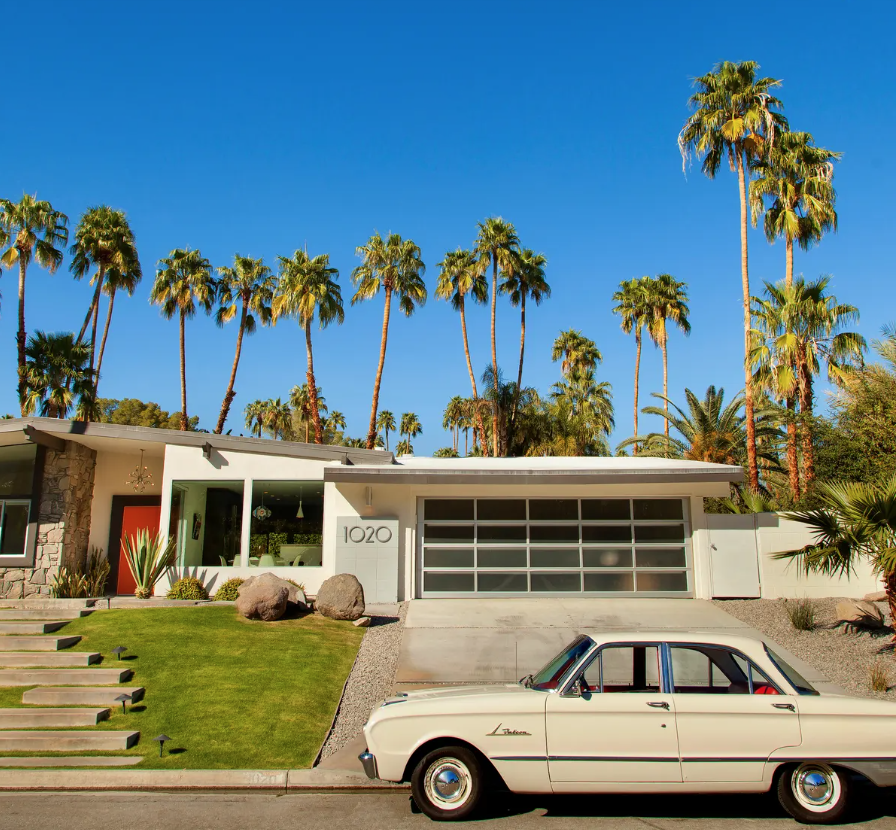 Mid-century modern homes, inns, hotels, and even a former gas station make Palm Springs popular with fans of the era. The annual Modernism week celebrates mid-century modern design, architecture, art, fashion, and culture, with a fall preview in October.
Click here to buy Modernism Week Tickets!
Our Population
Palm Springs is a city located in Riverside County California. Palm Springs has a 2022 population of 45,019. Palm Springs is currently growing at a rate of 0.00% annually and its population has decreased since the most recent census, which recorded a population of 44,575 in 2020.
The average household income in Palm Springs is $57,916 with a poverty rate of 16.4%. The median rental costs in recent years come to $1,199 per month, and the median house value is $398,100. The median age in Palm Springs is 55.4 years, 55.5 years for males, and 55.2 years for females.
For more information on Greater Palm Springs and the Coachella Valley including available real estate in Palm Springs and the Coachella Valley please contact John at anytime to 323.646.8558.