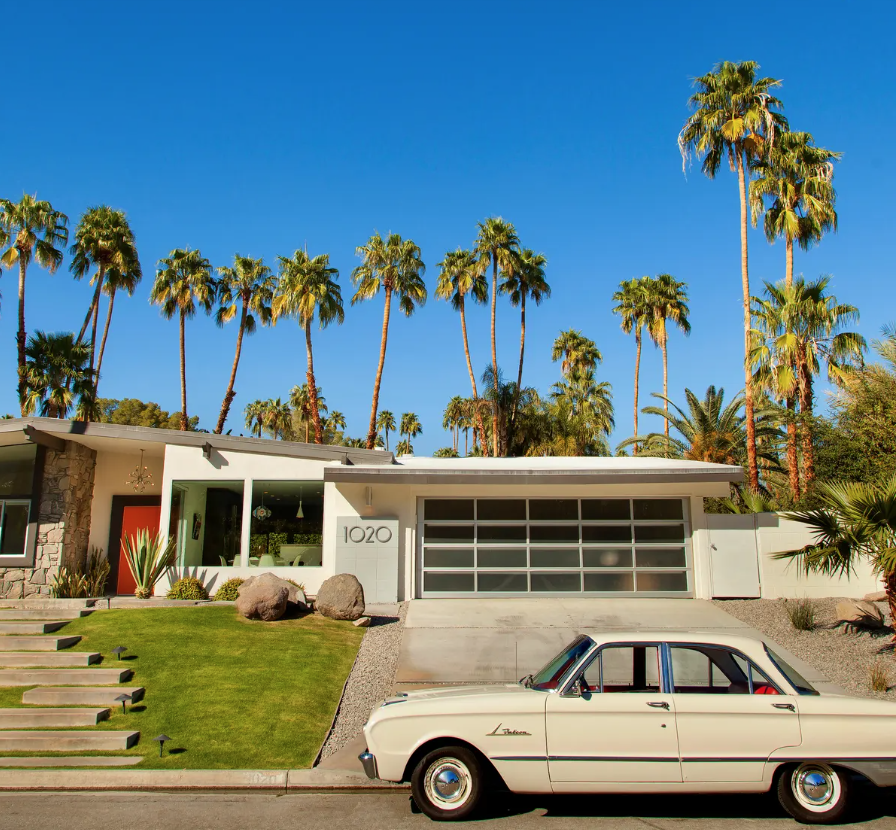 Modernism Week in Palm Springs will be October 13-16, for the latest information call John Campbell at 323.646.8558. October is a four-day long "mini-Modernism Week" featuring more than 50 events in unique locations not regularly open to the public. It also includes the Palm Springs Modernism Fall Show, including an opening night preview party on Oct. 14, 2022. The Fall Show continues Oct. 15-16 and will feature more than 45 premier national and international decorative and fine arts dealer.
Modernism Week History
In 2006, following the success of both the Palm Springs Modernism Show organized by the Palm Springs Art Museum's Architecture and Design Council. A group of local design and architecture aficionados created Modernism Week's signature event in February to showcase the world-renowned midcentury modern architecture of Palm Springs.
Among the members of the initial steering committee were representatives from the Palm Springs Modernism Show, Palm Springs Preservation Foundation, the Palm Springs Modern Committee, the Palm Springs Historical Society, and the Palm Springs Art Museum.


In 2009 Modernism Week became a California 501 (c) (3) non-profit organization. Since then, the organization has established an annual Scholarship Program for local high school seniors pursuing college educations in the fields of architecture and design; and continues to provide financial support to local and state preservation organizations and neighborhood groups in their efforts to preserve modernist architecture throughout the state of California.
The Board of Directors, staff, and volunteers remain devoted to preserving the integrity of its mission to the high quality of Modernism Week programs while keeping its sights set on the future growth and expansion of the organization.
To purchase Modernism Week tickets, click on this link https://go.modtix.com/e/o22
For more information on Modernism Week in Palm Springs, including available real estate in Palm Springs and the Coachella Valley please contact John to 323.646.8558.