Here are the market updates about La Quinta Home Values. Call or text John Campbell for more information at 323-646-8558.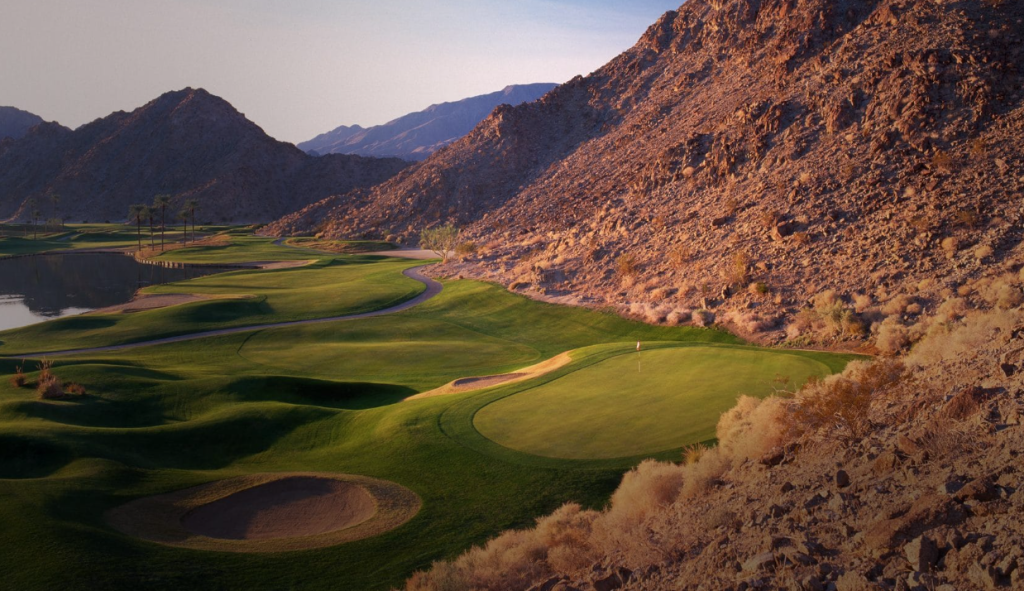 La Quinta is a small resort city in the Coachella Valley known to be a golf destination in the states. The climate in La Quinta has an incredible year-round dry and warm climate. Our visitors enjoy the shopping plazas at the Old Town La Quinta, world-class golf, and several first-class dining restaurants. This premier resort destination is a thriving, safe, and sustainable community that attracts innovative employers by virtue of its diverse, highly qualified workforce and synergistic business, civic, and educational partnerships.
La Quinta Housing Update
The August median price of a detached home in the Coachella Valley fell to $682,000 from $710,000 last month, but it's still up 17.4% year over year. We have entered the seasonal period when home prices usually slow, or even decline, so some of this decline is seasonal but most we believe represents the general corrective turn that is occurring in home prices everywhere.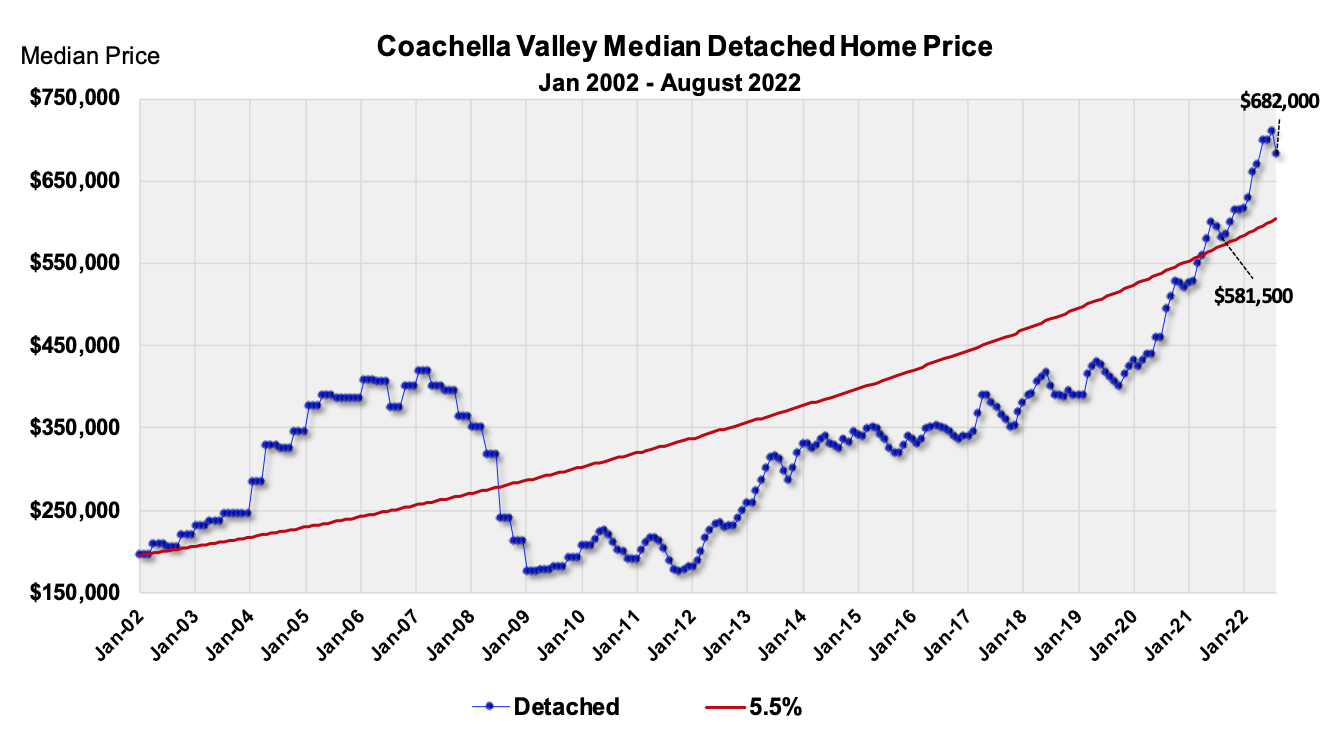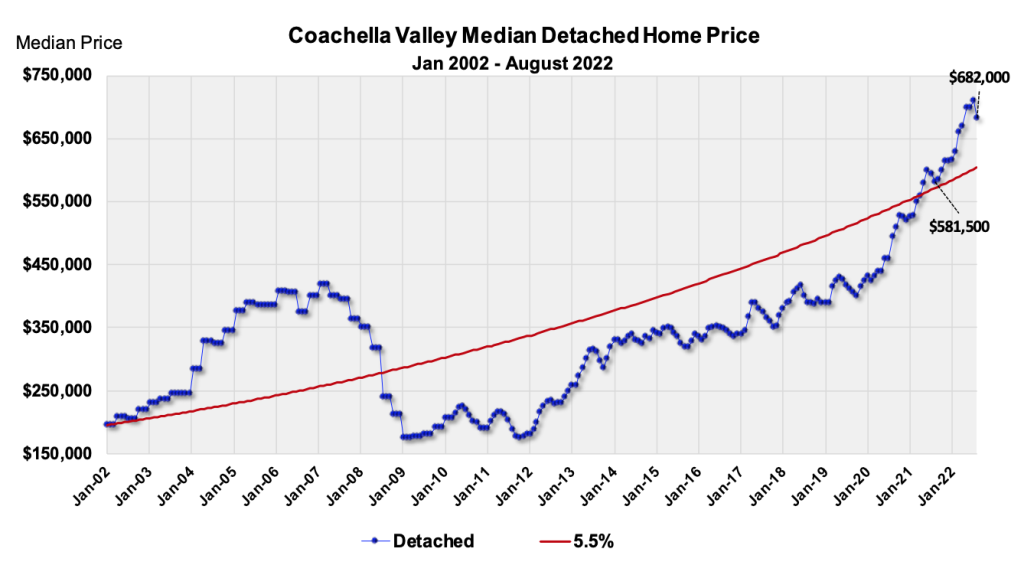 The median price for attached homes in August was at $467,500, which is down again from the previous month but up 25.1% year over year. Year-over-year gains in detached homes are still large and range from 45.9% in Indian Wells to 15.6% in the city of Coachella. In the attached home market, two cities continue to have gains over 40% – Desert Hot Springs and Bermuda Dunes.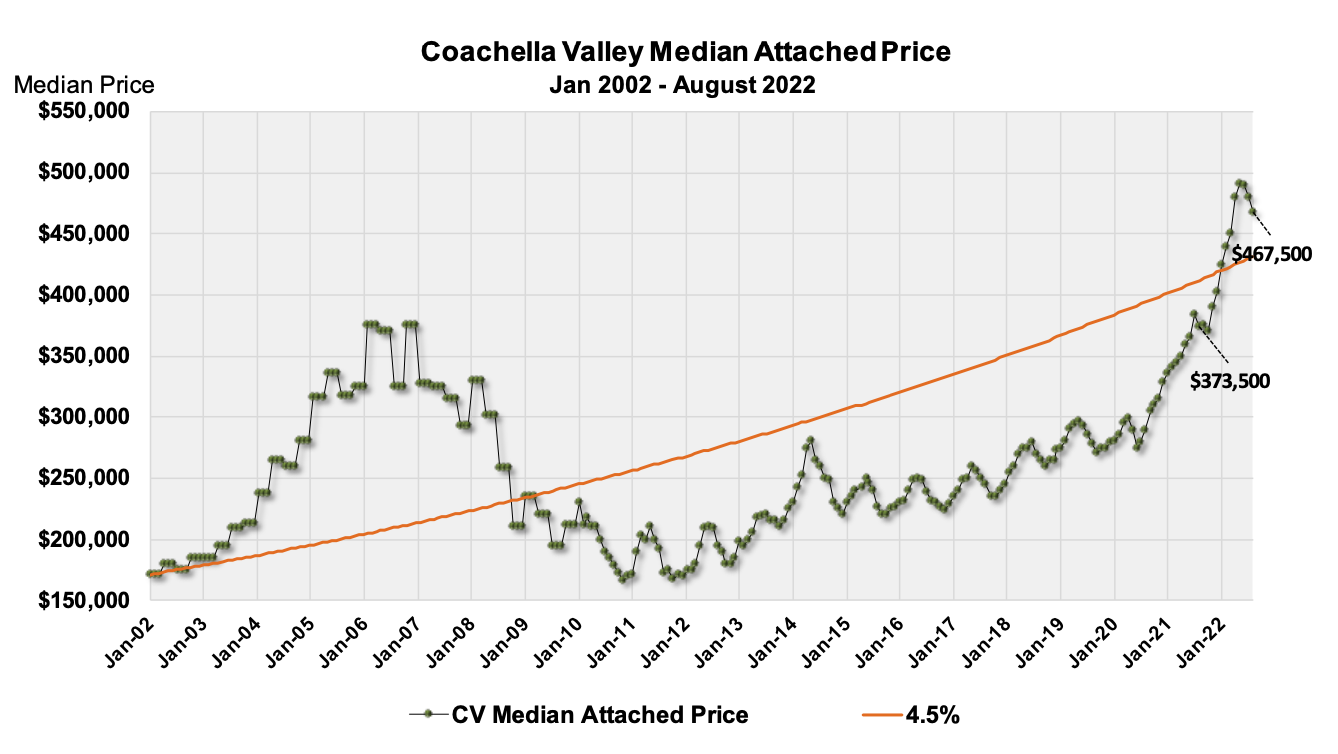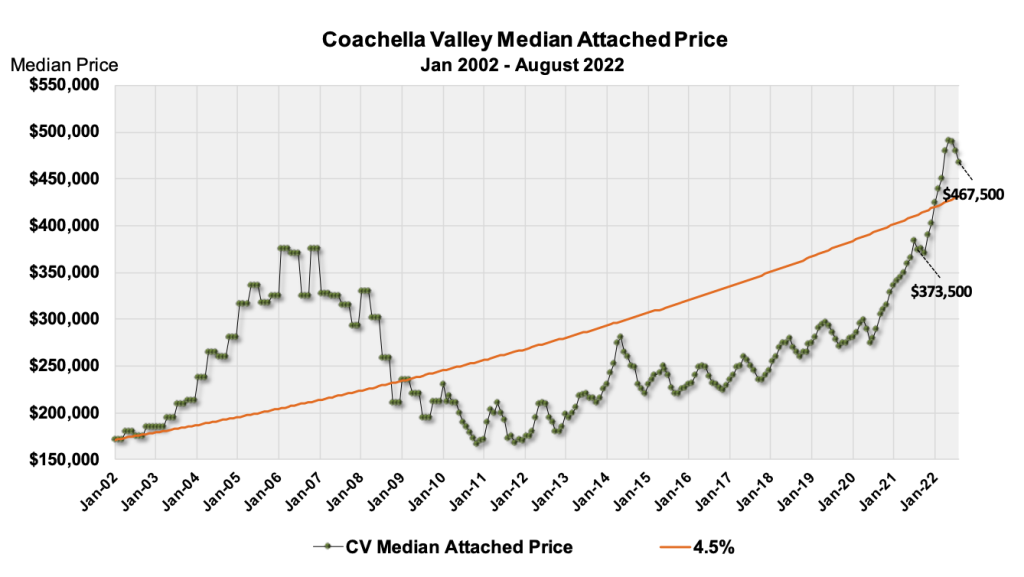 Whether you are a seller or a buyer, there is still a great opportunity for you in this market. Let us help you navigate it. John Campbell has already helped 35 buyers and 26 sellers meet their real estate needs in the last 5 years.
Undoubtedly, reach out to John Campbell, a Real Estate Professional for more market information, or to see how much you can benefit from recent market trends on the sale of your home.
La Quinta Demographics
La Quinta is home to the nationally-acclaimed Arnold Palmer Classic Course at SilverRock Resort, the historic La Quinta Resort & Club, the celebrated PGA WEST Golf Club & Resort, and renowned special events including the Humana Challenge and the La Quinta Arts Festival.
Population as of January 1, 2015 – 38,394
Projected population:  2020 – 40,070
Median age – 47.3
Average/Median household income in 2015 – $104,238/$71,531
Total number of households in 2015 – 15,201
Projected households:  2020 – 16,580
Estimated number of housing units in 2015 – 23,859
Median home sale price in August 2015 – $360,000          
Retail taxable sales in FY 2010/2011 – $815.4 million
Hotel room sales in FY 2014/2015 – $63.3 million
Assessed property valuation in FY 2015 – $12.02 billion 
Permit valuation in 2015 – 96 Million; 2014 – $103.2 million; 2013 – $63.3 million; 
Traffic counts for average daily trips in 2015:
Washington Street at Highway 111 – 35,710 
Washington Street at Fred Waring Drive – 37,426
Highway 111 at Adams Street – 31,348
Jefferson Street at Highway 111 – 26,889
Market area characteristics of La Quinta's 5, 10, and 15-mile ring from Highway 111/Washington Street